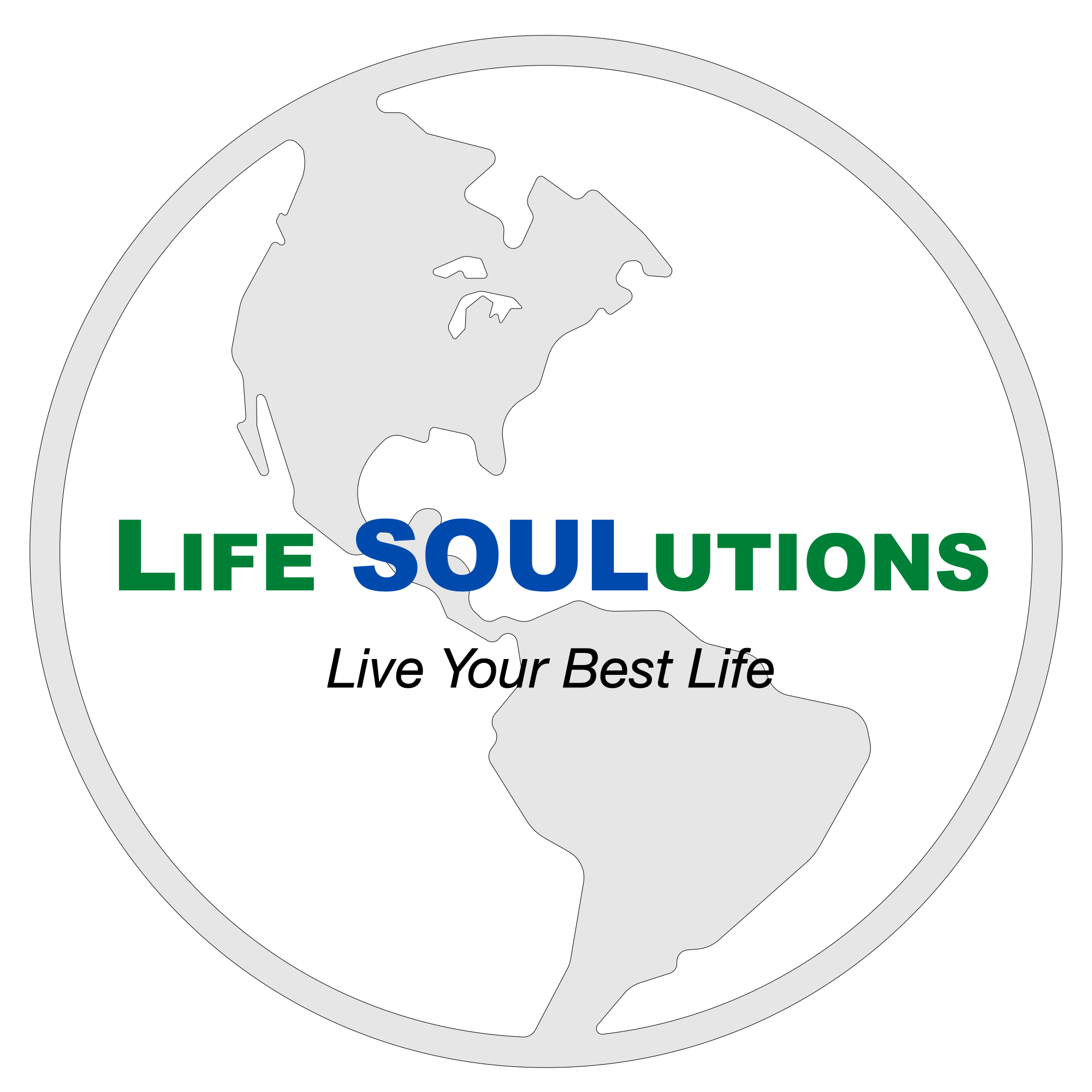 And the Good News about the Kingdom will be preached throughout the whole world, so that all nations will hear it; and then the end will come. Matthew 24:14 NLT
_______________________________________
Life SOULutions is a nonprofit, digital-forward (not digital-only) religious organization. We fellowship primarily online in the Life SOULutions Community and live stream valuable content to YouTube. Regular physical meetups are planned where sufficient numbers of people can congregate for worship, fellowship, and to uplift humanity through various initiatives.
Life SOULutions exists to make disciples of Jesus Christ (Matthew 28:18-20). And it provides donors, volunteers, and advocates the organization they require to fulfill the vision of making disciples of Jesus Christ.
The Life SOULutions Community is for anyone seeking to know God, grow spiritually strong, and Live Your Best Life. The YouTube channel is designed to provide material to help you answer the question, "How do I live my best life?" Jesus said His purpose is to give all people a rich and satisfying life (John 10:10). So, Life SOULutions will do all in its power to help you Live Your Best Life!
Matthew 22:34-40 is a governing scripture for the Life SOULutions Community. We teach eight life principles under three headings: 1) Love God; 2) Love Self, and 3) Love Others.
Life SOULutions offers bible studies to people who want them. The link to register for the free studies will be provided soon.
Join the journey by joining the Life SOULutions Community today!
HELP US GROW
Thank you for your generous gifts that make it possible for us to sow into your life!
Click Here to Give Today